We have had some great success on our recent African safaris from Durban over the past couple of months. I have been a bit slack on the blog posts lately but Hluhluwe Imfolozi game reserve has been treating our guide and client very well with special sightings of Leopard, Lion, African Wild Dog, Cheetah and the rare Black Rhino!
As our company grows with our valued clients showing that we are worthy of there trust, we have trained a couple of guides and added a couple of vehicles to our fleet.
Keeping the company small with a personal touch has not been as issue for us as we limit the number of clients per vehicle to a maximum of 5 in our 8 seat vehicle unless it is a family or if clients request a larger vehicle for there group.
Some of the sightings our amazing Durban guides have captured on camera can be seen below. Remember not to take a chance in our national parks without a guide, as it is very important to understand animal behavior so that you don't get yourselves into trouble. Wild animals are called "wild" for a reason and should be respected at all times.
These sightings range from animals on the road crossing in front of our vehicle, Elephants sleeping, Cheetah hunting, Wild Dogs hunting on the road, Leopard sleeping, Black Rhino browsing, Wildebeest drinking, Lion drinking and happy clients on safari!
Happy clients on safari
Happy clients on safari from Durban
Lion crossing road on a Durban safari
Lion drinking on a Hluhluwe safari
Baby Rhino on Durban safari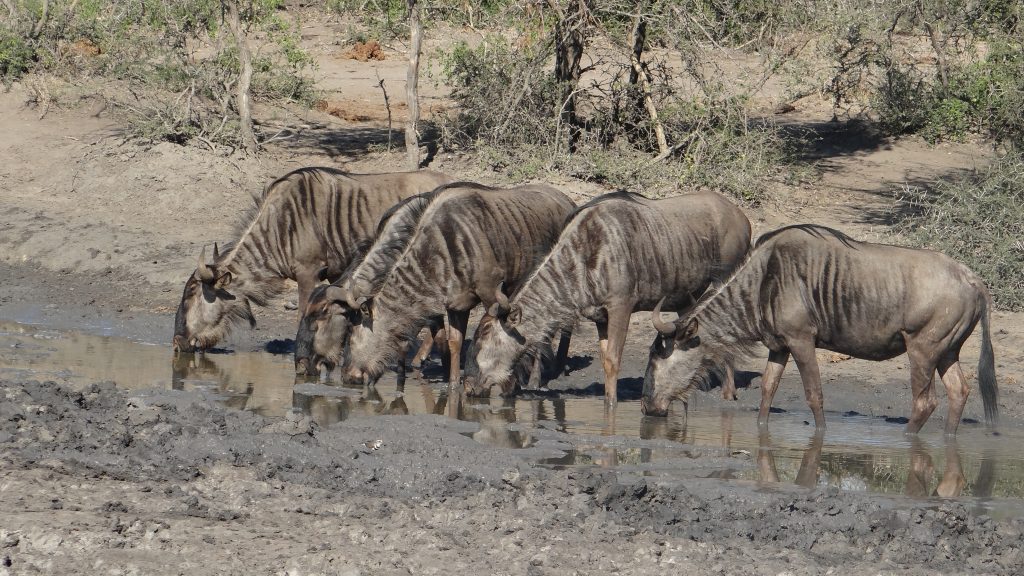 Wildebeest drinking on our African safari
Leopard sleeping on safari near Durban
Elephants sleeping during our safari from Durban
Leopard resting in Hluhluwe
Cheetah on the prowl on a Durban safari
Hluhluwe game reserve, Black Rhino and calf
South African safari; African wild dogs
Guide Sibo and one of our vehicles
Tim Brown Tours specializes in Safaris from Durban as well as Cultural and Historical tours. Another of our major focuses is scenic and hiking tours to the Ukhahlamba "World heritage site" the Drakensberg mountains.
If you wish to join us on a Durban Safari to the Big 5 Hluhluwe Imfolozi game reserve or Drakensberg mountain tour please get in touch via our website contact forms or our "book now" buttons.
A quick link: http://www.hluhluweumfolozisafaritours.com/
Tour with us! Trust is earned!